The Robovator is a vision based hoeing machine for controlling weed in row crops.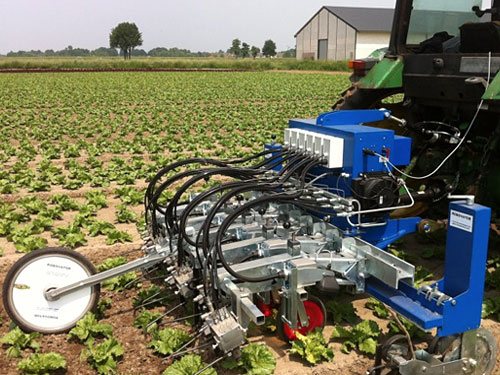 ROBOVATOR – with mechanical tools
ROBOVATOR –
 automatic hoe, 31 rows
Easy to operate, can be controlled by your smart phone, laptop or by its own display

Power consumption is low; only  about 1 hp pr row ; PTO  of  tractor

Low weight 700kg (1500 lb)

Can easily be adjusted to any row spacing 25cm – 75cm  (9" – 30")

Operating speed: 2 – 8 km/h  (1.2mph –  5mph)

Automatic side shift; self centering

Hydraulic operated

Minimum maintenance

Software installed for transplanted vegetables

Can easily be updated with new software.

Each row has its own camera.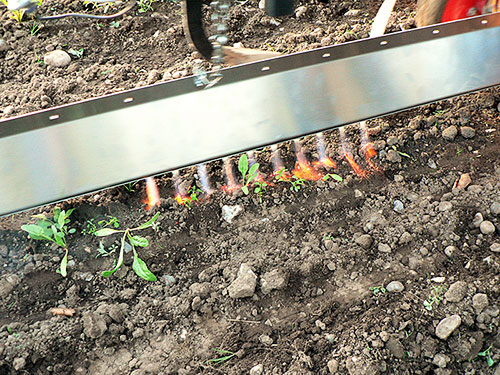 ROBOVATOR – with thermal tools